Our content removal services are trusted by businesses and people to erase private information, false posts, bad press and other undesirable content from the internet and get it off Google Search Results and other online sources. Your business no longer has to suffer the brunt of scathing reviews and damaging content. We provide swift and easy content removal services that can transform the way you deal with negativity.
We have the solutions you need to clean up search results for your name or business and repair your reputation online.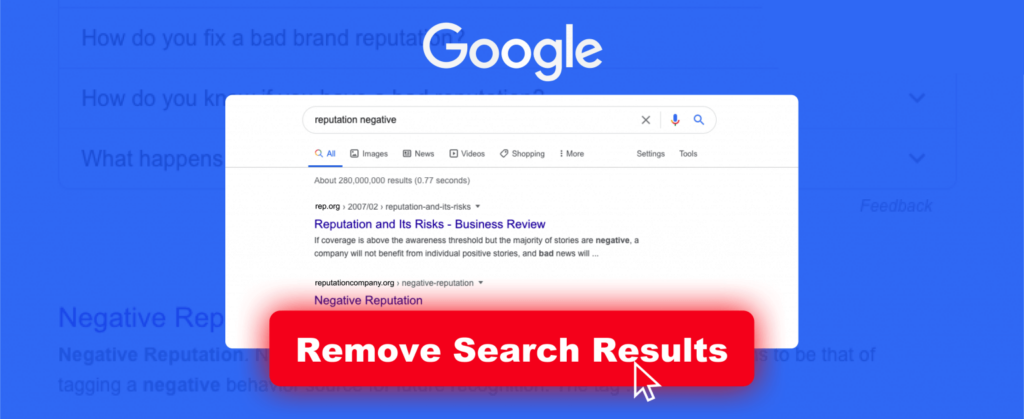 Google Search Results
ProAction Labs specialises in removing negative or unwanted Google search results that can harm your online reputation. Our team of experts uses the latest techniques to quickly and efficiently remove damaging content from search results. We offer personalised services tailored to your unique needs and maintain a high level of confidentiality and professionalism. Contact us today to take control of your digital reputation and ensure your online presence accurately reflects your brand or personal identity.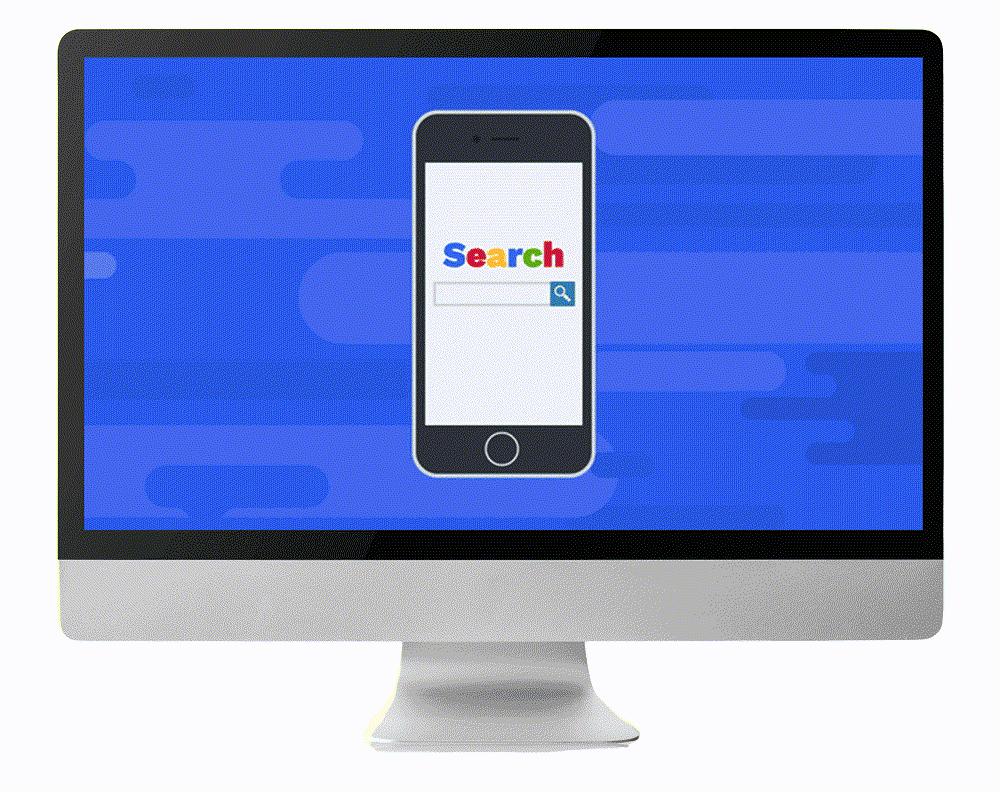 Article Removal
Online articles that misrepresent you can have severe consequences for your digital reputation. Negative or defamatory information and inappropriate content can be particularly harmful. These articles could negatively impact your employability, as potential or current employers or customers may view them as detrimental to their brand. 
We can help remove articles from searches relating to your name or business. We utilise current laws and regulations to improve our advantage when submitting article removal requests.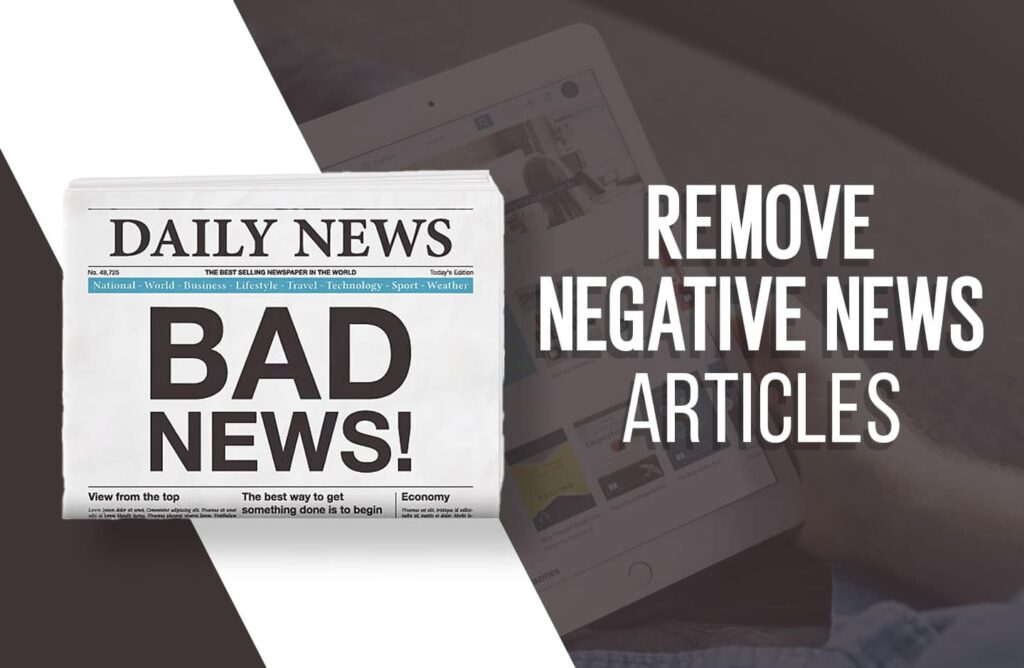 Google Image Removal
Your visual representation on Google can make or break your personal brand since a picture speaks a thousand words. With over 1 billion daily page views and 12% of Google traffic coming from Image searches, it's essential to ensure your Google Images presence favors your brand. However, Google Image search results may not always be up-to-date, and removed content can still show up. Fortunately, ProAction Labs can help keep unwanted visual content out of sight to searchers.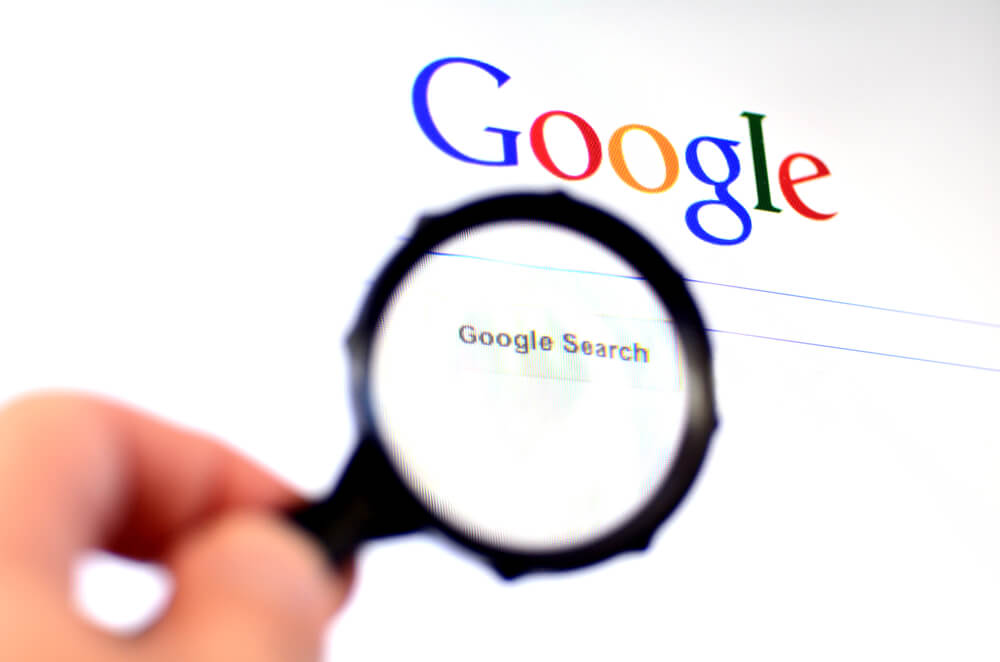 Fake Review Removal
Online review platforms allow opinions to spread at lightning speed, making it difficult for businesses to control their reputation. Fake reviews have become a major concern, with 75% of consumers reading at least 4 fake review in the past year. These reviews can come from various sources and can be challenging to detect. However, they can significantly impact a business, as 94% of consumers avoid companies with negative reviews. At ProAction Labs, we specialise in removing fake reviews from sites such as Google, Facebook, Tripadvisor, Trustpilot, Rip Off Report, and Google Maps.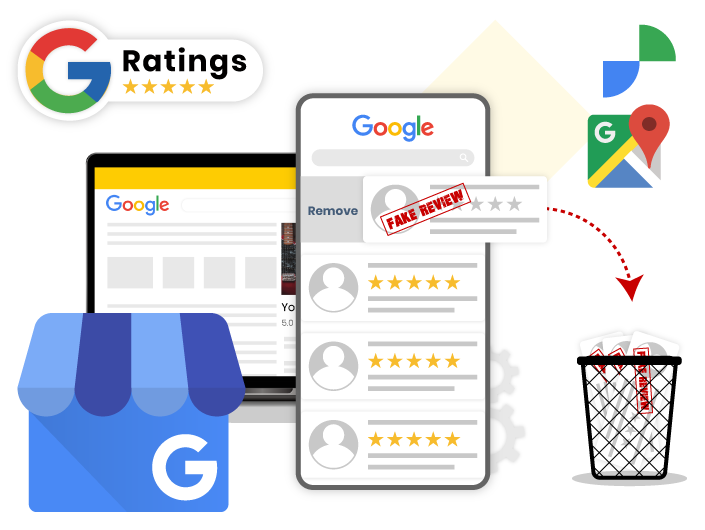 Social Media Content Removal
Social media has revolutionized modern communication, with 3.3 billion people worldwide using it, representing 42% of the global population. Its importance in personal and business networking is undeniable. However, negative content on social media can be devastating, posing a real risk to professional reputation.
With ProAction Labs, you can manage your social media presence and eliminate harmful content for ultimate peace of mind.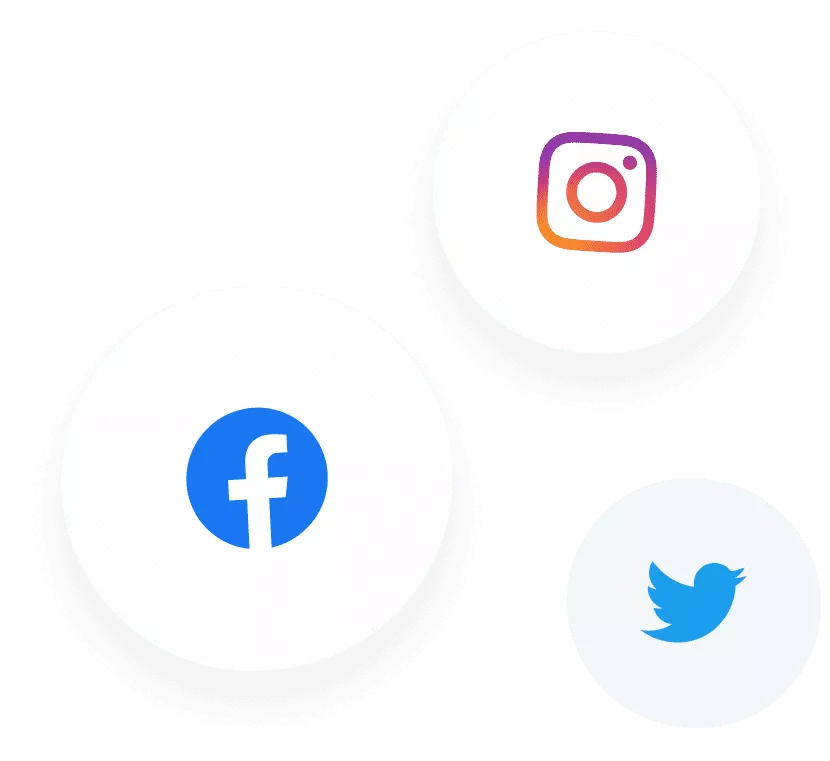 Expert Revenge Porn Removal
Realising that someone has shared private photos or videos of you is a grave violation of your privacy and a reprehensible breach of trust. Despite the common belief that anything uploaded to the internet stays there forever, this is not necessarily true. ProAction Labs specialises in handling revenge porn cases with professionalism, sensitivity, and complete confidentiality, offering our expertise to take on your case.
The internet has become a breeding ground for these types of deeply personal attacks, and we understand the profound impact it can have on you. Even though laws have been established to prevent the distribution of such content, it does not guarantee that third parties will stop doing so.
That's where we come in.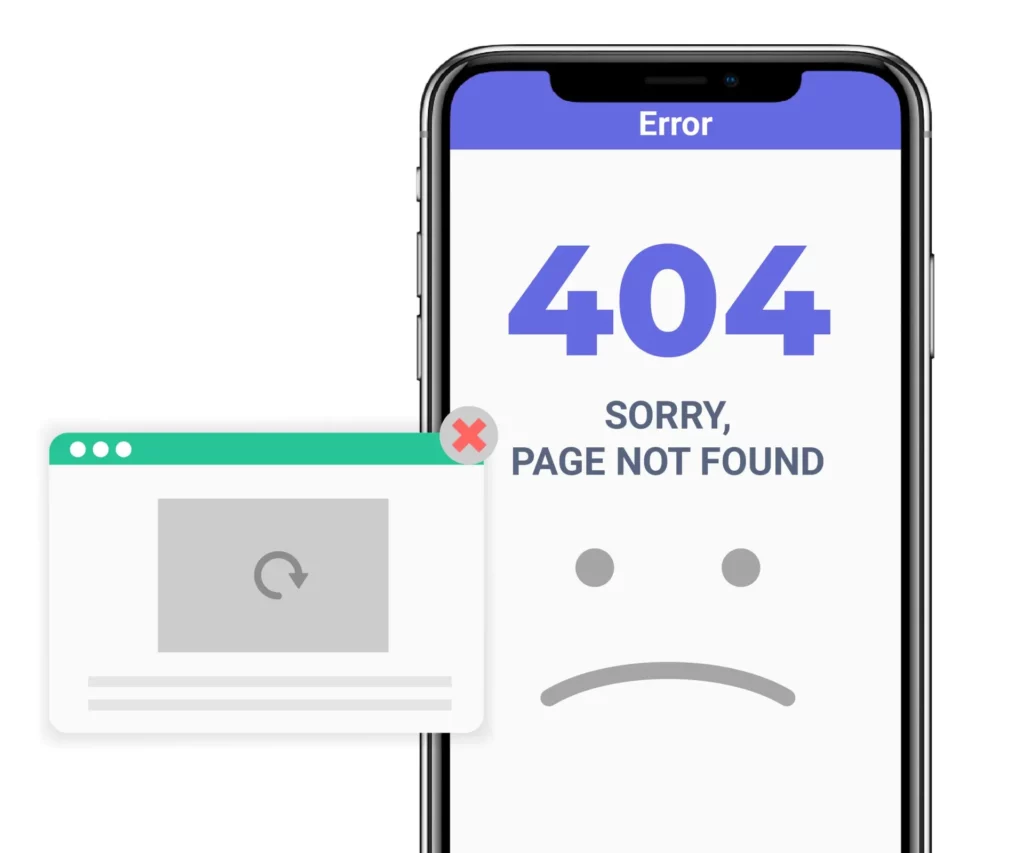 Full ORM Services Including Legal Takedowns
We remove damaging online content. If we don't succeed, you don't pay.
With years of experience solving online defamation issues, we are the best choice to solve your online crises. Contact us today to discuss your online reputation repair campaign.
How is your online reputation looking? Not great? Now is the time to clean it up. No win, no fee!
Hugely impressed how Proaction Labs were able to get our website to 1st place for our area. Always at hand to help us with our website. Great job!
Great job in removing fake google reviews. Easy, straight forward process. Someone attacked us with fake reviews. We cannot thank them enough.
Proaction delivered invaluable results with two projects: a thorough SEO audit and a website redesign. Best investments for our business.
Doing business with you was a true pleasure! Outstanding service, competitive pricing. Your redesign surpassed expectations, boosting productivity and online sales. Thank you!
Working with ProAction for over a year now. Strong team, excellent support and communication. Responsible, professional, results-driven. Highly recommended for SEO services.
Big thumbs up to Proaction Labs for their professionalism and insights. They are at the top of their industry. Don't know how they do it but keep up the good work!